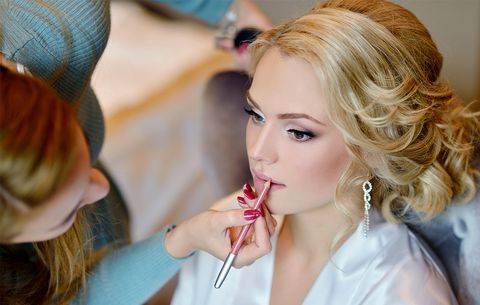 It is true that most women normally find it difficult to decide what dress and makeup to put on for an evening gala. We know that a lot of social functions such as bingo nights have themes, and finding the right choice of color palette that will match your outfit is really difficult. To lessen the burden, we provided some evening makeup tips to conquer a bingo event effortlessly below:
Concealer
According to beauty and fashion website Health and Living, "if you have pimples or dark spots on your face, use a concealer. The concealer shade should match with the foundation shade." To hide those blemishes and have a visible flawless face, take a drop of the concealer on your fingertip and apply it evenly on your face. Remember to blend it completely with your foundation. For a matte effect, apply face powder.
Eye Makeup
Since the eyes are the most important feature of the face, it is important to have a perfect eye makeup in order to steal the spotlight. "Party makeup is basically based on the eye makeup. You can go bold with doe eye makeup for a party or try glittery eye shadows to get the stylish chic look. Depending on your outfit, pick up eye shadow colors and highlight those beautiful eyes," Health and Living added.
Also, it is important for every woman to groom her eyebrows. This would not only create a clean look, but put emphasis on your eyes. "A classic curved arch can be achieved by tweezing your brows for added definition. An eyebrow pencil, similar to that of the shade of your brows is helpful in filling any gaps," said fashion blog Hairstyles Haircut.
Cheeks and Lips
If you want to go for an exciting gaming night preparation, the popular online bingo provider Cheeky bingo has makeup giveaways every Thursday on Twitter. You and your friends might want to try your luck, bag their makeup giveaways, and use them during one of your bingo night outs. Just make sure to have something that will make you stand out from their 7000 other followers.
Also, a rosy blusher from MAC is a useful makeup tool to use. To add a healthy glow on your cheeks, apply the blusher to the apples of your cheeks, under your chin, nose bridge and over your temples. There are liquid and cream blushers that you can get that are both mess-free and convenient to use.
Meanwhile for your lips, it is wise to have a lipstick that would blend well with other hues. You may blend scarlet or wine-colored lipsticks to give your lips a natural yet glamorous appeal.