Technology and quality are a few of the words that can be used to describe Suunto Watches. Over the years, the company has designed chronological instruments that are accurate irrespective of the conditions that they are in. For this reliability, Suunto has been the ultimate choice for adventure lovers and who value its durability despite a carefree maintenance.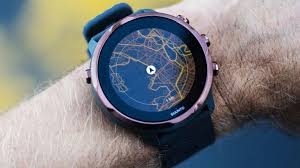 About Suunto Watches – origin and company profile
Suunto Oy started its operations in Finland in manufacturing magnetic compasses that were invented by its founder, Tuomas Vohlonen in the year 1936. The name stands for precision and durability. The "Oy" tagged along with its name suggests that it is a Finnish Limited Company. Soon the company came to the notice of the rest of the world for supplying compasses and other navigational instruments to both civilian and military markets during the Second World War. In, Suunto Oy took over a Swiss compass manufacturer named Recta AG. Three years later, Suunto Oy itself was acquired by Amer Sports Group. Amidst all this, the company had already announced its entry into the international watch market and had retained its name despite the acquisition.
Suunto has brought a fresh collection of electronic wristwatches that have multiple functions. The functions include transfer of news to compass bearings, acceleration, altitude, training effect and even GPS location. Some models of Suunto like the X9i GPS watch, the t6 heart rate monitor watch, and the Suunto X-Lander altimeter, barometer, and compass watch, combine some exceptional functions into one tough gadget, which can easily be termed as a "wristop computer". They record altitude, depth, speed, barometric pressure, heart rate, compass bearing, and even global position.
Professional navigators, athletes, and scientists prefer the altimeter watches, compass watches, GPS watches, and heart rate monitor watches of Suunto. Besides, Suunto wristwatches have become a widely accepted brand for different sports such as sailing, hiking, mountaineering, golfing, alpine skiing, diving, and training. The watches are comprehensively tested and can withstand damage from scratching, impacts, and water. The confidence of the company can also be understood from the 2 or 3 year full factory warranty that it offers on all its products.
Types of Watches
The main collections offered by Suunto are:
Performance Packs which include models like Core, Vector, X-Lander, Lumi, and Stealth Collection.
GPS Watches

Heart Rate Watches

Compass Watches

Suunto X-Lander
Other products from Suunto
Suunto Oy also continues to produce and market magnetic sports compasses, various mechanical and electronic devices used for measurement, and other navigational products. In case you want to get more information on the different brands of watches, we suggest that you check at our section on Watches.