Dinosaurs separated from man by millions of years. All that's left to show their passing are the jigsaw-like bones painstakingly dug from the ground and held together by wire in numerous museums around the world. Despite the fact that no one has ever seen one in the flesh, dinosaurs have remained a steadfast part of many a child's (and grown-up's) imagination for decades; with countless films, documentaries, TV shows and cartoons being produced about them. I will never forget the day my dad returned from working in Africa and presented me with a real, fossilised dinosaur tooth. I will also never look the same way at ripples of water in a glas. Even with the steady advance of technology, it seems as though these prehistoric giant lizards will always maintain a kind of magical hold over us all. They may be long gone, but they certainly aren't forgotten. To celebrate, here are ten of the brightest, boldest and most beautiful dinosaurs still walking the earth today (kind of).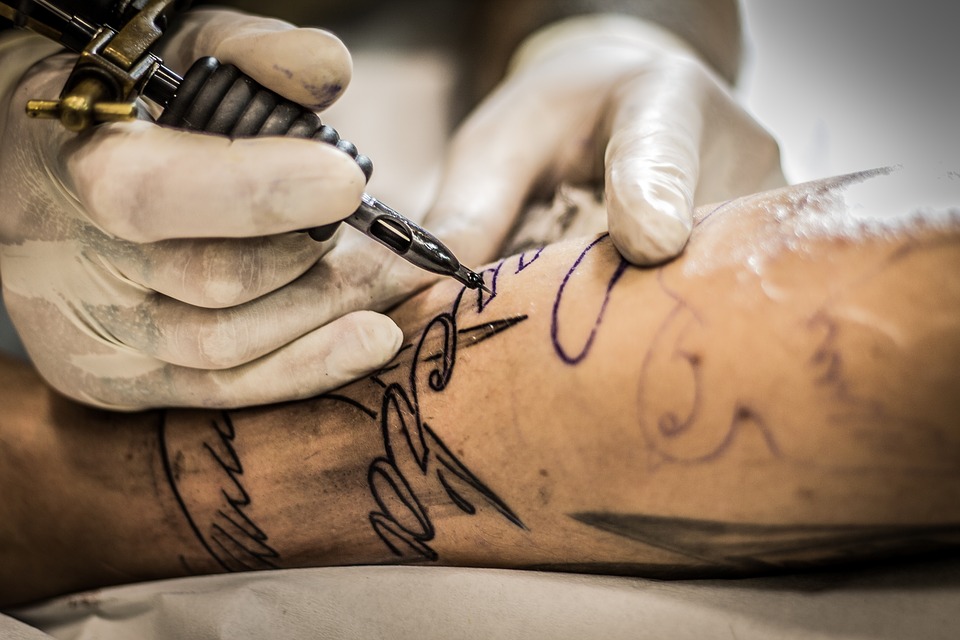 DAMIAN ELLAMS. DNA TATTOO, BLACKPOOL UK.
The incredibly rare and polite Afternoon Tea-Rex. A playful take on one of the scariest stars of Jurassic Park.
MEGAN ELIZABETH. PICTURE HOUSE TATTOO STUDIO, CHIPPENHAM UK.
It can be difficult to offset a large area of one colour, but has been beautifully achieved here by framing the skull with spots of colour in the flowers without drawing attention away from the main focus point; the Triceratops skull.
JASON ADELINIA. OCCULT TATTOO, WORTHING UK.
Absolutely love the watercolour effect coupled with the bold black lines on this origami dinosaur, it makes for a very buy viagra manchester striking yet perfectly executed piece.
BRONTE EVANS. TAATTOO WOMBWELL, BARNSLEY UK.
Easily one of the most famous quotes from the Jurassic Park series, perfectly matched with a pair of glasses just to emphasise that she is indeed, very clever.
LILLY ANCHOR. GRISTLE TATTOO, BROOKLYN NYC.
A simple, understated tattoo, incredibly unique and clever and also poses the question that I'm sure we've all asked at some point: could a T-Rex win the Tour De France?
ANTAL TAMASI. TYUTYU TATTOO, BUDAPEST HUNGARY.
Bold linework, with beautiful complimentary pastel colours all come together with the perfect pose for a species that's always aware, always alert.
KARL MARKS. INDEPENDANT ARTIST, MONTREAL.
There's something about this abstract Brontosaurus that reminds me of Dr Alan Grant's quote: "think of them like big cows". It strikes me as very peaceful and gentle, much like the dinosaur it portrays.
SAM WHITEHEAD. BLIND EYE TATTOO COMPANY, LEEDS UK.
If dinosaurs were all as cute and cuddly as this guy, I don't think their films would be as scary. It's that big beautiful eye that make me go "awww" at this little guy.
TIM PANGBURN. ART MACHINE PRODUCTIONS, PHILADELPHIA PA.
Even dinosaurs went through a rebellious stage; maybe partying too hard was the cause of their downfall? For me it's the safety pin through the eyebrow that makes this tattoo.
TONY WAYNE. IMPERIAL TATTOO COMPANY, SUGAR LAND TX.
I was never quite sure what species Baby Sinclair was meant to be, but you've got to love him, he's the baby!