Are you bored of wearing the same jewelry every time, as its either gold or silver? If yes, then the next time you go for shopping, you can select some platinum jewelry for yourself. The platinum jewelry pieces are beautiful in design, elegant in look and have a modern touch. They are available in a wide variety of designs, so you will be spoilt for choice. Select a platinum jewelry that would suit your look.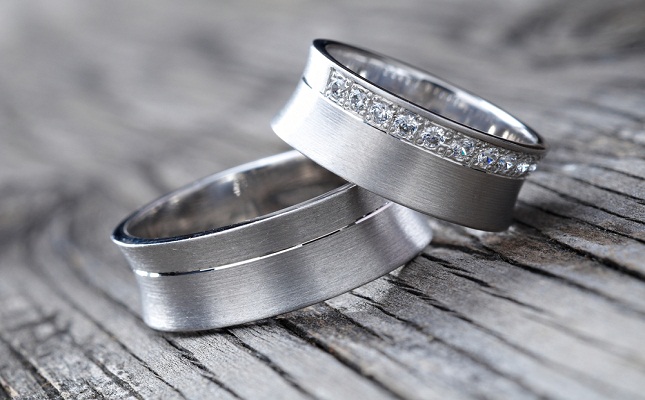 Platinum Jewelry Items
Bar Lariet Necklace in Platinum

This platinum jewelry piece features a platinum bar that is slender in look. The platinum bar is made to hang from the end of the platinum lariat that has a style of its own. It has been secured with the help of a spring ring clasp.

Platinum Diamond Stud Earrings

A pair of diamonds that are round in shape have been set perfectly in 4 prong platinum settings. It also features a screw back posts to hold the earrings in place. The diamond weighs 1/4th of a carat.

Hoop Earrings in Diamond

The earrings are simple and plain in design and are of round shape. It features latch backs, which makes it easy to wear. It looks really nice.

Double Heart Pendant in Platinum

This platinum jewelry features a platinum bead chain, from which hangs two small hearts made out of platinum as well. The hearts has been inter- connected with each other. The platinum hearts are in sweeping shape.

Pink Sapphire and Diamond Ring in Platinum

The centerThe Most Expensive Metal of World of this ring has been adorned with a pink color sapphire. It has been placed by the side of the sparkling diamonds. The diamonds have been set on platinum in the most beautiful way. It is sleek and elegant in its look. The platinum weighs 5.6 grams and the diamonds weigh 0.30 carats.
Interesting facts about Platinum Jewelry
Platinum jewelry is best known for its price. Along with this, platinum jewelry is also known for some interesting characteristic. The most interesting one is platinum jewelry is nearly 60% heavier when it comes in comparison to gold. It is true that platinum jewelry is expensive, but it worth every penny that you pay as most of the platinum jewelry contains 90% pure platinum. If you have sensitive skin, wear platinum without any kind of fear of skin reactions as this metal is hypoallergenic by nature. With better durability compared to other jewelry, your one piece platinum jewelry will last long. Similarly when it comes to taking care of platinum jewelry the process is very simple and easy. You can clean with soap and mild water and dry in clean cotton cloth.
Platinum is the only metal that can be adorned with different kinds of other metals or stones. The most popular stone that are studded in platinum is diamond. This is because, the color of the diamond so well matches with the color of platinum that its combination ends up making exquisite piece of jewelry. Another interesting fact about platinum that only few people are aware of is its use is not only limited to making exquisite pieces of jewelry. It suffers from less corrosion, but is a good conductor of electricity. Thus, making it a prized possession in auto mobile industry for making catalytic converters and spark plug tips.
The Most Expensive Metal of World
Platinum is such a metal that will always be in top choice as long is mined, refined and converted into wonderful piece of jewelry. A rarest of rare metal it is very precious thereby making it favorite among the kings and queens also. Recognizing this characteristic of platinum, Louis XV of France mentioned that it is the only metal fit for kings.