Maui Jim Sunglasses originated in the volcanic Hawaiian land of sun, surf and air. Maui Jim sunglasses are designer sunglasses which are powered with features that protect your eyes from varied kinds of glare. It protects from reflected glare which means that direct reflection from water or other shining surface is absorbed by the sunglasses.Direct glare makes you squint but if you have Maui Jim sunglasses on you don't have to squint. Last but not the least, anti-reflective property of the sunglasses checks bounce back glare.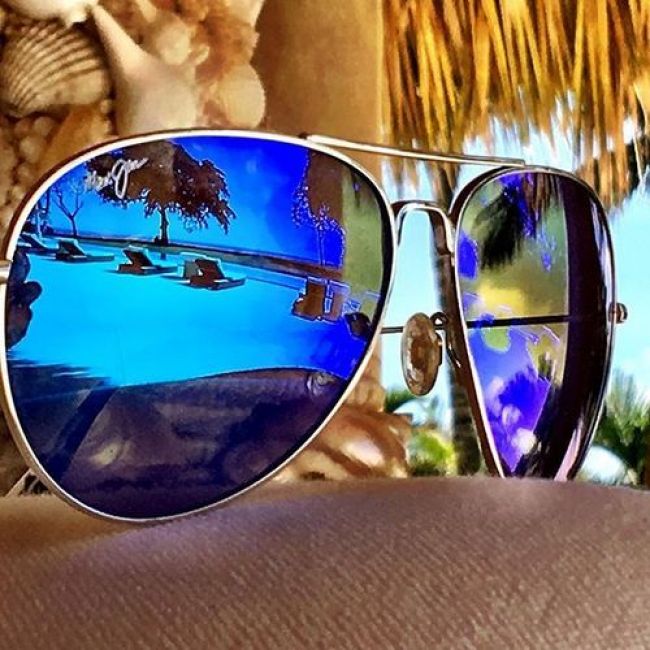 Feature of Maui Jim Sunglasses
Maui Jim sunglasses are lightweight in nature and are highly flexible. The black frame of the sunglasses looks cool and really suits all the adventurous sports enthusiasts. What can be highlighted in respect of these sunglasses is that it is more on protection than on fashionable look. These sunglasses come in unique shades. The Polarized Plus technology cuts off the scorching glare of sunrays without affecting the spectrum of colors. The color scheme of the things remains just the same unlike other polarized sunglasses. One extraordinary quality of Maui Jim sunglass is the use of Flexon frames that is known to survive against minor damage and injury. Titanium framed sunglasses are for those who prefer durability. These sunglasses offer one year warranty on all products.
Advantage of Maui Jim Sunglasses over other Polarized Sunglasses
Normal polarized sunglasses, while looking into water towards the sun, make things appear as shadow behind a large whitish glare spot. Fishes in the water are not clearly seen but if you are wearing one of the exquisitely designed Maui Jim sunglasses you can see them swim clearly beneath the water surface. The most noticeable quality of theses designer sunglasses is that it keeps eye strain to the minimum level.
Sports and Maui Jim Sunglasses
If you are a sports lover or like to try out adventure activities, wear polarized Maui Jim sunglasses. They provide soothing eye comfort when you are surfing, golfing, fishing or playing tennis. Vivid coloration, high durability and flexible features make them ideal sports and water sunglasses.
Maui Jim Sunglasses Collection
The model 'Canoes' is the latest in line in Maui Jim shades. It offers a unique blend of style and protection. Maui Jim sunglasses can be categorized into MJ Sport (frames made of lightweight nylon or Grilamid), Classic, MauiFlex (durable, feather weight frames), Stainless Steel (clean, rimless design with a spring hinge system) and Titanium (sleek, rimless and high on visual performance). Wear Maui Jim sunglasses and sport a look that is sportive, chic and classic.