Jewelry has always been the best fashion accessory of a girl. Coupling it up with the best designer dress surely can make you look stunning. Who doesn't want to appear beautiful and elegant? And if different types of jewelry can do their bit to make you look beautiful – nothing like it!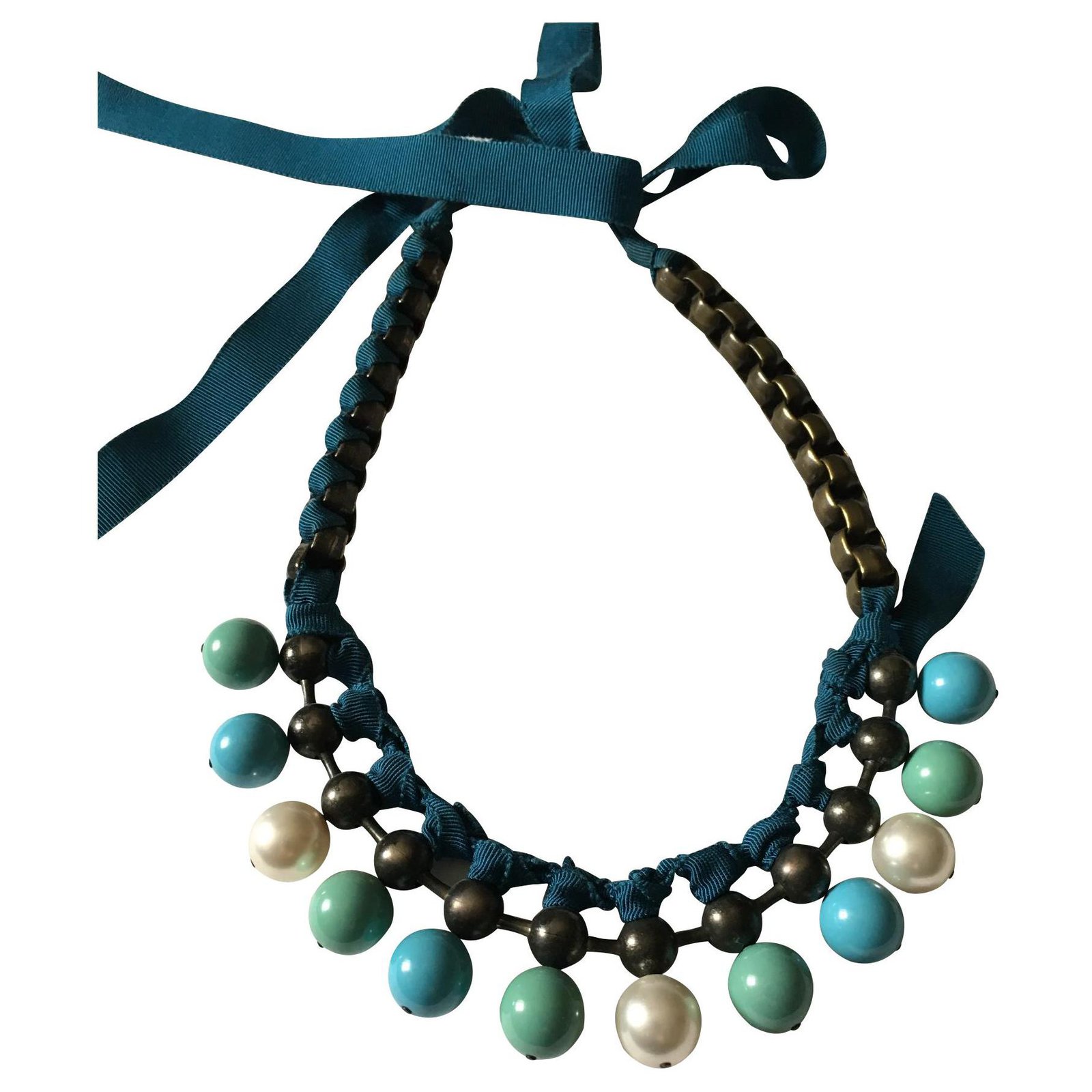 Lanvin Jewelry is one such fashion brand of jewelry which has created a separate elegance and style in its own sphere. Whether you want to dawn a simple look or a corporate look – Lanvin Jewelry has it all for you in its stable. The Lanvin Glass Pearl and Heart Necklace can make you look simple, yet touch you with an element of luxury. It is a bit over-sized as an accessory, but the design is definitely is worth a mention due to its naturally elegance.
Different types of Lanvin Jewelry
Lanvin Glass Pearl and Heart Necklace

Lanvin Glass Pearl Hoop Earrings

Lanvin Two-Strand Pearl Necklace

Lanvin Knotted Pearl and Ribbon Bracelet

Lanvin Glass Stone-Embellished Earrings

Lanvin Strass Crystal Necklace
This Lanvin necklace comes at a price tag of $2,525 – is it wide enough to prove the luxuriousness? Absolutely handmade, this necklace has a silver-tone diamante-embellished bow and heart, fine tuned with a gold-tone arrow passing away through the heart. To stay away from simplicity, you can add vintage elegance to your look by the Lanvin Glass Pearl Hoop Earrings. It surely is the cynosure of all gatherings. Being attached with a price tag of $580, its timelessness justifies its expensive mark. Having being made from gold-tone metal and handcrafted – this one is a delight to wear. Don't miss to wear it for a glamorous evening out. Want to set in a trend of the corporate look? The Lanvin Two-Strand Pearl Necklace is there to help you in entirety.
The look of this necklace is dull, with a neutral color but you can definitely match it p with other colored dresses. It bears a price tag of $833 – making it worth a buy looking at its elegance and sophistication. Have a date with your boyfriend? Get that stunning look on your special evening with the Lanvin Knotted Pearl and Ribbon Bracelet. This accessory seems to put across pure femininity and smartness in your look, unique indeed. This is combined with ribbon and a crystal-embellished heart, flower and bow charms are added on. All these elements surely add to that feminine touch. It comes at a price of $1,143. Get a royal look by wearing the Glass Stone-Embellished Earrings from Lanvin. It is bright and radiant and a lot many in the fashion world envy this one. The price tag attached with this is around $597 doesn't look too expensive – after looking at its over all appeal.