The most popular ladies watches are dress watches but specialty watches and sport watches are also very popular. With improvement of technology, components have become smaller. Various special features like solar power, atomic time, chronographs can be fitted into the smallest ladies watch. Wrist watches were primarily made for ladies first as men used pocket watches before World War I. Various watch manufacturers made smaller watches to be worn on the wrist as pocket watches were too bulky and considered "manly". The early ladies wrist watches were tied to the wrist with a ribbon.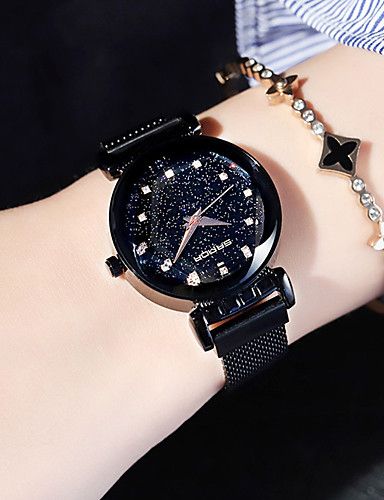 Some of the world renowed watch companies producing ladies watch are –
Omega
Omega is owned by the Swatch Group and is based in Biel/Bienne in Switzerland. The Omega ladies collection include-
Constellation series include
Double Eagle Chronograph

Double Eagle Chronometer

Double Eagle Quartz

Iris '95 Automatic

Iris '95 Quartz Mini

Iris '95 Quartz Small

Iris My Choice Automatic

Iris My Choice Quartz Small

Iris My Choice Quartz Mini

Automatic

Quartz Mini

Quartz Small

My Choice Quartz Small

My Choice Automatic

My Choice Quartz Mini

Quadra Quartz Chronograph

Quadrella Quartz

Quadrella Quartz Mini
Seamaster series include
Aqua Terra Automatic

300 m Quartz

Aqua Terra Quartz
Speedmaster series include
Deville series feature
Co-Axial Chronoscope

Co-Axial Chronograph

Prestige Quartz Small

Prestige Quartz

Co-Axial Automatic

Specialities series include

Olympic Collection Timeless

Olympic Collection Beijing 2008

Omegamania

Jewellery
Rolex
Rolex watches are renowned as status symbols worldwide. It is the largest single luxury watch brand. The watch wear include the Cellini models like Quartz, Orchid, Cellssima, and Cestello series.
TAG Heuer
This luxury Swiss watcher maker makes the finest chronographs and luxury sports watches. The company is part of the LVMH luxury goods company. The ladies watch line includes. The Link series and Aquaracer series include Diamonds, Steel, Steel & Gold, Chronograph, and Mother of Pearl. Monaco series include Monaco Python, Automatic watch, and Monaco Absolute White. TAG Heuer Formula 1 series include Formula 1 Glamour Diamonds Nizza and Formula 1 Glamour Diamonds Steel. Microtimer series include Microtimer White Alligator and Microtimer Diamonds.
Diamonds Fiction
DKNY
Donna Karan New York (DKNY) is a fashion designer label by Donna Karan. It was founded in 1985 by Donna Karan and her late husband Stephen Weiss. In 2001, it was taken over by the French luxury corporation LVMH, Moet Hennessey Louis Vuitton. The company manufactures watches but also shoes, garments and accessories.
Cartier
Founded by Louis-Francois Cartier in 1847, this company produces one of the finest jewelry masterpieces. With the launch of the Santos, the company started its timepiece collection. Its rich jeweled watches include the Tank Americaine, women's Tank Divan, Cartier Tortue and others.