Jewelry is one of the most important accessories. It is at the same time one of the most popular accessory favorite among both the sexes. Thus, it makes one of the best profitable business ideas. If you are creative enough and want to help people looking beautiful then don't waste time and start with jewelry making business. There are different types of jewelry that you can make. But you need to have proper ideas and blend with the different jewelry beads and materials.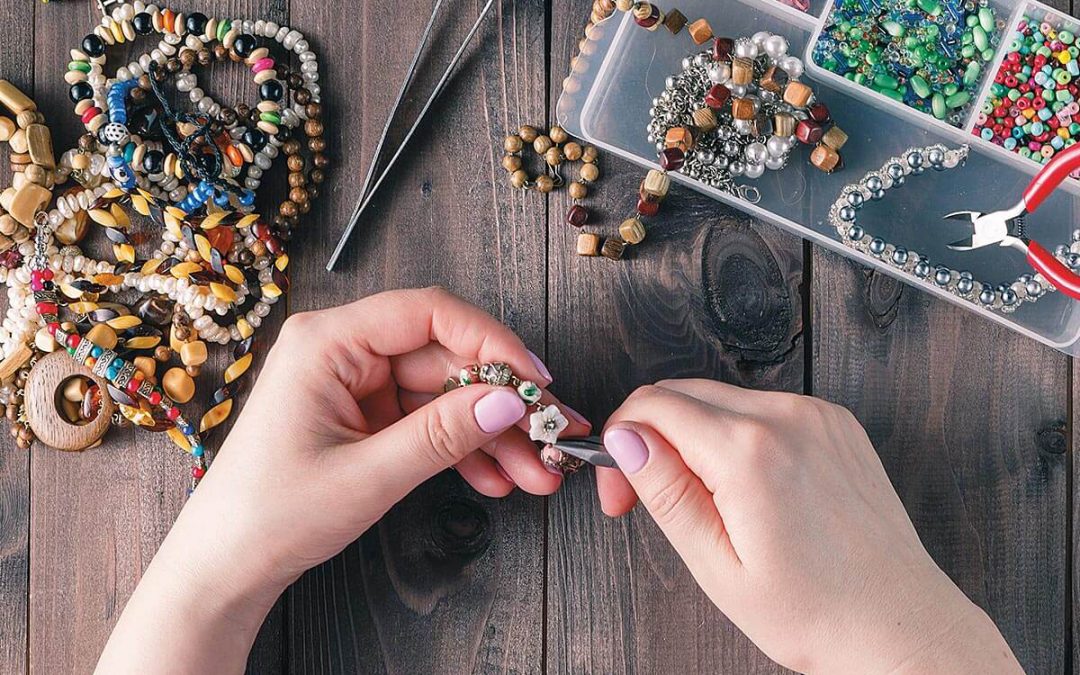 Beads jewelry making ideas
In the present times, funky and punk styled jewelry is very popular especially, among the youngsters. You can make different funky kind of jewelry select different kinds of beads. Beads come in different shapes that you can combine to make wonderful piece of jewelry. While making bead jewelry pick the right color combination. You can get different bead jewelry making ideas on fashion magazine and by browsing internet. In fact, it would be sensible if you study fashion trends and make jewelry accordingly. This is because if an accessory matches well with dress people will opt for it. Who says, you might be the trend setter of bead jewelry. Just try to be relaxed and think different kind of designs.
Pearl jewelry making ideas
Other than bead jewelry pearl jewelry is also very popular. The popularity of pearl jewelry is not limited with youngsters only. Since, pearl jewelry has its own attraction many senior people find it very elegant to wear with their formal dress. You can make different types of pearl jewelry like necklace, pendant, bracelet and earring. Pearl jewelry looking amazing but you must remember that pearl is not a complete piece of jewelry. Pearl only becomes attractive when it is combined with fine metallic works and other types of decorations. You can combine pearl with semi-precious stones or beads to give it a divine look. While designing you must keep certain things in mind like type, color and size of the pearl with which you are working. Since ages the beauty of pearl has fascinated mankind. Some of the leading brands of jewelry make pearl jewelry with different types of metals like platinum, silver and gold and other valuable gemstones like diamonds, crystal rocks and jades etc. Since, pearl jewelry tends to be very expensive to maintain cost different types of pearl imitations are used in making jewelry.
Basic jewelry making tools
If you are toying with the idea of making jewelry, you will need some basic jewelry making tools used by jewelry craftsmen's also. Some of the basic tools include wire cutters, bent or flat nosed pliers, jewelry files, polishing clothes, ruler, pencil and glue for jewelry. You can also use glue gun to stick the jewelry or stones together. Among all these different tools, wire cutter is very important tool. It is advisable to buy flashed-cut wire cutters. This kind of tool allows you to cut in a perfectly finished way.