Hair stylists say that a perfect hairstyles is dependent on various factors like shape of the face, the size of the hair, texture and color of the hair and lastly the lifestyles. Among all these factors, the most important one is the kind of face you have. If you have small face, then choose the hairstyle that complements the best facial feature of your face. It is true that small faces do look pretty. But not all hairstyle get right with small face. It is important for you to work out to get hairstyles for small face. Don't go for a haircut that will will make your face narrow or thin. Instead select hairstyle that will make your face broad and full. Irrespective of the face structure you have, choose a hair style that takes less time in stylizing and gives your face a fabulous look.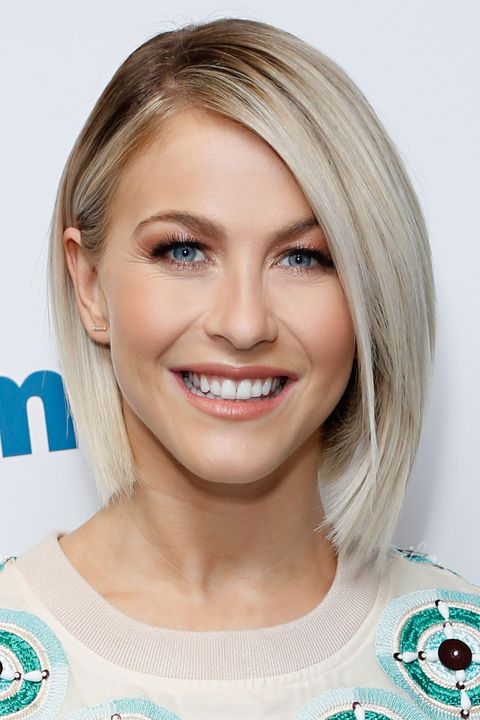 Best hairstyles for small face
Crimp Hairstyles: This hairstyle looks good and nice on small face. This style can be done at home also very easily. The strands does not suffer much in this hairstyle. To start with the crimp hairstyles tie tiny plates on the wet hair and leave for overnight. In the next morning open the plaits. You will get desired crimp effect and that too in a natural way. The hair will also suffer from less damage. Before going for this style, ensure that your hair is clean and thoroughly washed with good quality shampoo. This is because tieing dirty hair will only damage the hair.
Swept-back hairstyles: Swept back hair style is another style highly recommended by hairstylist for small face. The crown receives height and fullness, extremely important for small face. The chin also looks longer with this hairstyle. If you are opting for layer cut ensure that the style is done in such a way that is close to face. So that it creates an illusion of long face. It is advisable not to go for tight ponytail as it makes the face look small. While sweeping the hair back avoid stylizing your hair with gel. Instead of keeping your hair straight, adding curls will help in enhancing your looks. Wavy hairstyles: This hairstyle will help your face looking wide and larger.
In this hairstyle the hair locs remain open ended, with lines that are usually curved. This style is very easy to manage and you don't have to run to parlors to get the style correctly. Short hairstyles: While choosing a hair style for small face make sure that the style adds height to the face. Thus, short hairstyle like the bob style can fit into this category easily. The hairstyle also adds width to the face. To get this hairstyle start with shampooing your hair and stylize with gel or mousse. Bangs with layers style: A layer hair cut combined with bangs that are side-swept helps a lot in enhancing the facial features and makes the face look longer. It is advisable to start with the layers from the best possible height and continue till the end of the length.