You might be feeling old to be searching for hairstyles for over 40. Let us make it clear that a hairstyle has nothing to do with your age. You can still look as pretty as a woman of the 20′s. What do you think about the immortal regal hairstyle sported by the Queen Elizabeth for ages, the cute and short hairstyle of Princess Diana and the gamine look adorned by the beautiful Audrey Hepburn? Have they gone out of trend? It is still celebrated.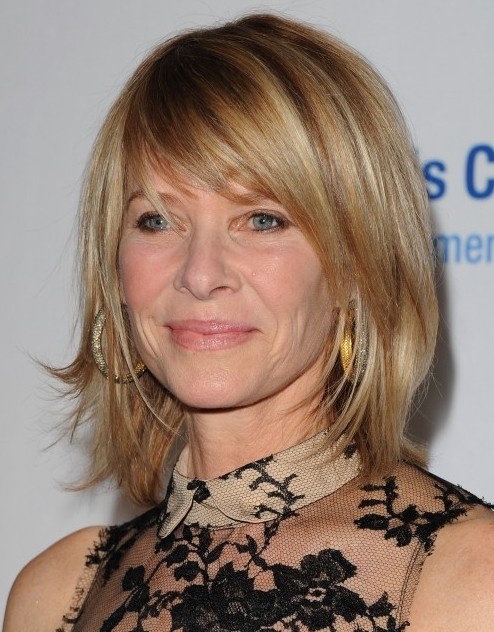 You can proudly say that you have been witness to so many hairstyles that have been in vogue and faded away and again revived as a modern cut. The 21st century has a plethora of hairstyles for over 40 to offer. You can see them everywhere, in newspapers, magazines, hoardings, advertisements, television commercials, so on and so forth. If you are watching those styles on young women it does not indicate that you cannot adorn the same. How do you pick the right hairstyles for over 40 and this is how you go about it:
Over 40 hairstyle homework
Keep your mind open
Discuss about your personality and what might be a suitable idea
Consult your stylist and check the hairstyles that might suit you
Avoid shampooing and let your stylist analyze your hair
After your final decision, ponder for some more time
The hot over 40 hairstyles
The versatile over 40 hairstyles: This is a short style with a long top. If you have thick hair and want to check out a versatile cut, this is the right choice for you. This style is available in short, medium and long versions. A sleekly hugging the head loose or full style can allow more movement. A bang is complimentary and looks good with or without the same. Change your look by using different colors and shades or highlights. You do not need a "poodle perm" go for that suave warm wavy charm. Now thats what we call hairstyles for over 40. The charming dimensional shag: "De-constructed cut", that is what a dimensional shag all about. The styling can be personalized and differ from one personality to another. For a long hair look try shoulder-length with fringes on your bangs.
Use a dryer to force the bangs bend inwards with the ends outwards. This is a great hip style for women over 40. You look equally gorgeous and your style becomes a head turner even at the best parties. If you have a shorter hair, add streaks to get the "wow" effect. Use of streaks depend on the shape of your face. It can be on the top, at the end or all around the face. Nothing better if you have black hair. Use shades of red and blonde to achieve that marvelous look. You can also use low lit brunette shades. Blonde hair looks the best in red and darker blonde highlights. The use of pomade, gel or mousse can make your hair look soft and stylish. For a hard and spiky style use harder products.