When you talk about style and fashion you usually miss someone and the person whom you miss is the cutest and the youngest person at your home. Yes, we are talking about the kids whom you cannot ignore. If you like to get some best dress and perfect makeup with gorgeous hairstyles, you should also remember the kids who always love to get ready like their mother or elder sisters.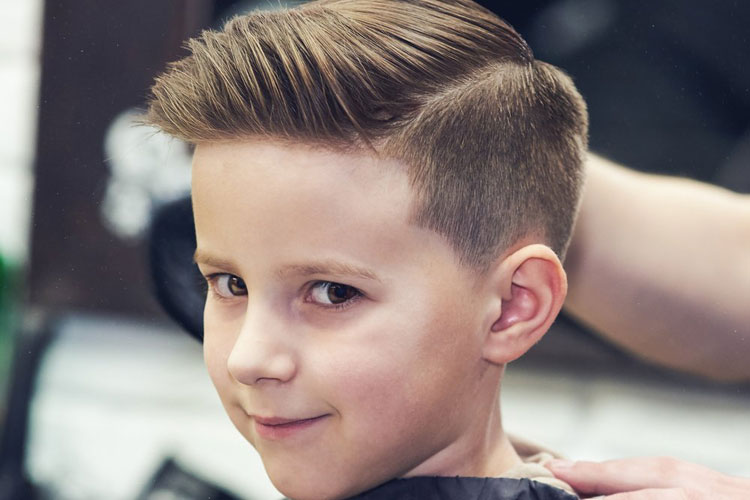 Kids to keep interest in different hairstyles which are popular in these days. And you can maintain those hairstyles so easily. If you have little child you may give them styles of your own choice, but elder children have their own preference and would like to get the best hairstyles which are accepted in the world of fashion. Hair styles for kids are several and both for boys and girls you would get attractive hairstyles.
How to choose kids' hair styles?
When you are looking for some perfect hairstyles for you kids you should choose it with some basic considerations. The following things must be remembered–
Find out what is the nature of your kid's hair, is it curly, straight, thick or fine? At first make sure about this puzzle and then go ahead for the next step.
Check whether the hair of your kids tangles so conveniently.
If your child's hair gets affected from the sun, sea water, hair care products or chlorine take special care.
Wash your kid's hair with shampoo at least 2 to 3 days in a week. If the child is so little move into 1 day on a week. But a regular wash is necessary to prevent the hair from pollution.
When you are fascinated with a certain hair cut, you should remember that the style has to be maintained. So just select a hairstyle for your toddler which can be well maintained by you.
Support her and lend your hand for help so that she can take care of her hair.
As the schools have certain disciplines and rules regarding hairstyles, before going for a cut, get good information about it.
The hair care products you use for your kids should be the best. Consult with your hair expert about the products and know if it is harmful for your kids.
Decide how much time you can manage in the morning to prepare your child with that specific hairstyle. It is so important that you would remain there when your child is trying to manage her hairstyle.
Hair styles for girls
There are many hairstyles which are fond of girls and boys. But it is obvious that huge difference is found in the hair styles between girls and boys. Some common hair styles for girls are– Pixie cut This cut is suitable for tomboy like girls. With a short pixie cut you daughter would look so cute and beautiful. Bob This style can be done on all hair type. It is a versatile style and perfectly makes girls beautiful. Shag If your daughter's hair not so very much curly, you may choose this style. To get the best effect get in touch with your hair stylist in every six to eight weeks. Long: Long hair is always fabulous. Little girls may get a graceful appearance with such long hairstyles. You can apply many other styles in long hair and every style would reflect the beauty of your baby.
Hair styles for boys
Buzz cut: It is one of the best cuts which boys like very much. This cut is very easy to maintain and when you get the cutting the length of your hair would be from 3/4 inch to 1/8 inch. Bowl cut: If you want to get retro hairstyle in your son's hair you may choose this style. This cut would give him a good feature too. Caesar cut: This hairstyle is said similar to the hairstyle of Julius Caesar. Your son's hair would be layered 1 to 2 inches. The cut would be liked by your son too.