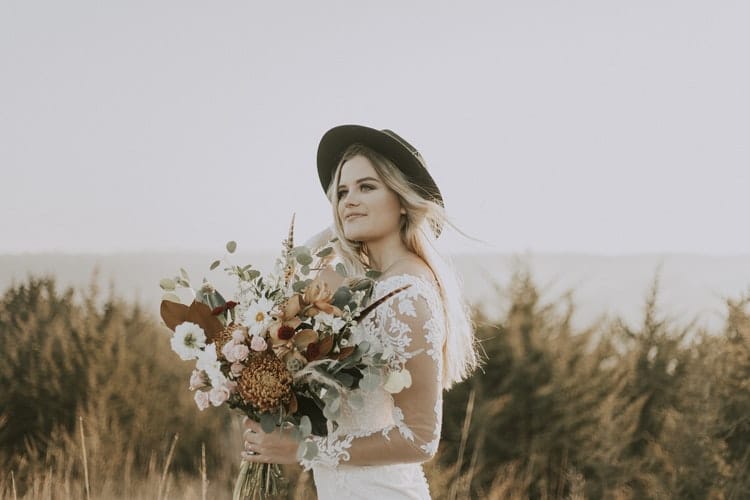 Having long tresses is indeed a dream of many brides. If you have your wedding coming up soon and would like to get that perfect black hair you have always dreamt of then you must follow some tips. Brides usually start the skin care and hair care regime well in advance before they get married. Here we have compiled 11 such tips which would certainly help you get those amazing tresses.
Identify the Problems:

The first thing you need to do is to identify what is actually wrong with your hair. Brides are advised to visit their dermatologists well in time before their wedding. They will identify what the problem is and would work on the underlying problems. This way you would know exactly what needs to be mended.

Follow a Healthy Diet:

You might have already heard about this advice. What you eat has a lot to do with how you look on your D day. Your appearance is directly co-related to how you take care of yourself. If you aspire for healthy and voluminous hair then include spinach, eggs, fish, lentils, walnuts and peanuts in your diet. Drinking whole milk can help you prevent hair fall.

Avoid Heat Exposure:

you should stop using the dryers, straighteners and curling tools on your hair way before your wedding. This is because excessive heat can cause a lot of damage and you might end up losing hair. If you must opt for this then always use heat resistant serum for your hair.

Oil Hair Regularly:

Turns out your grandma was right after all! You should oil your hair at least once a week in order to get the perfect tresses! Just take some hair oil and put generously on your hair before bed. You can let the oil stay overnight before you wash it off.

Don't Stress too Much:

Planning a wedding can be a really arduous task and you are bound to get stressed out. However, it is always a good idea to beat the stress by doing some physical activity every day. For instance, you can either join the gym or go for jogging on a regular basis.

Use Natural Hair Color:

if you have grey hair then doesn't worry! You don't always to opt for artificial hair color! There are options such as herbal henna which you can use to give your hair a good color. Bleaches and harsh colors are known to cause a lot of damage and it is only advisable to avoid them at all costs.

Get Your Hair Trimmed:

Getting rid of your split ends will actually help your hair grow. Trimming your hair can be a good option here.

Get a Hair Spa:

The women hair can become really dull and dry due to bad weather and improper care. It is a really good idea to get a hair spa done before your D day. If you want you can actually get one hair spa done every month from six months before. Your hair will get deeply conditioned and you will see the amazing results.

Hair Masks:

if you have had a few bad hair days back to back then why not try putting a hair mask instead? It will rejuvenate your hair and give them the much needed luster and shine.

Regular Wash:

It is important to note that parlor treatments would not be effective if you are not washing your hair regularly. We know that wedding planning barely leaves you with any time. But you should try and make the effort to take the best care of yourself while you are at it!

Choose Your Stylist:

after you have done everything to make your hair look wonderful, you should now look for a

mobile hair stylist in Sydney

who will actually give you a good easy hairstyles on your special day. Go for a trial if you may and finalize the type of hairdo you would like on your wedding.