Fashionable Handbags are a trend nowadays. The styles and varieties of fashion handbags in the market are numerous. The option is yours! Which one to choose? It after al depends on your style quotient and persona. Carry a fashion handbag which you think looks cool on you, adds on the style quotient as well.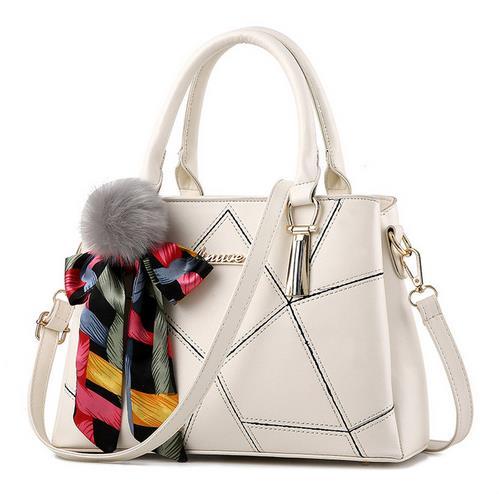 How to choose a fashion handbag?
There are two determining factors to choose a specific style of fashion handbag
One should keep in mind the function for which the fashion handbag is used. Each type of a fashion handbag would cater to different lifestyles and thus individual tastes and prefer ences will keep on differing.
After all fashion handbags make a style statement and thus there are different fashion handbags suited for different attires and different occasions.
Ways to categorize fashion handbags
The shape of the fashion handbag
The style with which you carry it
Fashion handbags are one of the best accessories for a woman. The different colors, designs, styles of fashion handbags are made from materials like nylon, cloth, animal skin and leather. The designs are made keeping in mind the needs of different women. Not only has a functional utility item, fashion handbags also create a unique style statement.
Different styles of fashion handbags
Tote Bags

This type of the fashion handbag is also known as the carry bags. It can be properly used to hold a number of belongings which becomes too much in quantum for a purse. Usually seen to be carried by college students, corporate business women and all those who are always running from here to there for work. Tote bags have always been quite popular among the women fraternity and comes as a usage factor in times of need. Usually when women hang out, tote bags can be widely used.

Clutches

Clutches are fashion handbags which are carried in the hand and do not have any handle. They have a chick-like look and acts as a small purse apt for putting in essentials like make up accessories, lip stick and other cosmetics. They in a way help you stay fresh and have a stunning look throughout the day. It is usually seen that women carry clutches in a evening event or also during formal occasions.

Satchel Handbags

These fashion handbags are the ones which have one or two large straps going over the shoulder and across the body. They happen to be the apt choice for those who are busy working throughout the day. Students are also seen to be carrying satchel handbags for carrying notebooks, files and other belongings.

Duffel Bags

They are usually the huge sized bags which are used for traveling purposes. There are large compartments where there are places to put in valuables like clothes, shoes and other necessities necessary while staying out of home.

Hobo Handbags

These fashion handbags are usually large and form the shape of a crescent, designed perfectly to remain over the shoulder. The look is lady-like and makes women more fashionable, by which she can easily catch attention.