Engagement rings are a treasure for lifetime, thus one should make sure that engagement rings have a dazzling look, delights your partner and make her feel the bountiful love. The best has to be in your ring finger – connect your love to the heart and for that keep in mind that one should choose the engagement ring properly.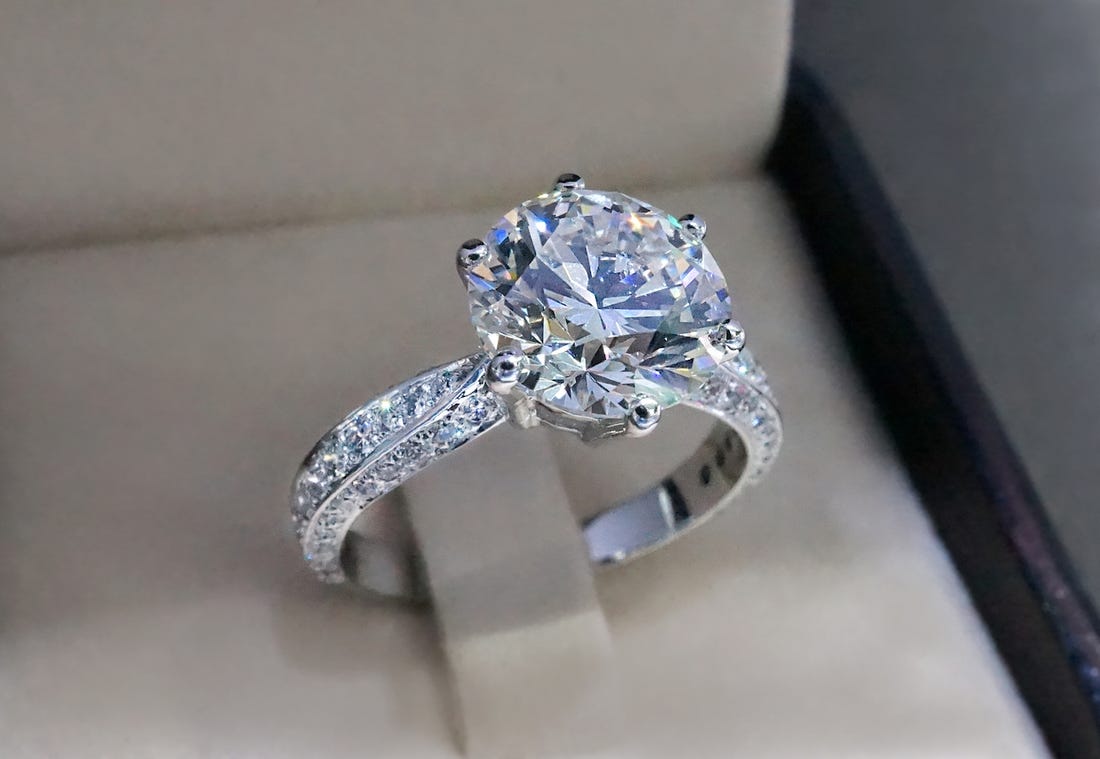 Tips to choose an Engagement Ring
There are a lot of factors which should be considered while opting for an engagement ring. There are relative as well as absolute factors – which keeps on varying from person to person. Some reasons remain the same always for everyone.
Remember the following factors while buying you
Durability – You know that the engagement ring has to be worn everyday, thus one should choose a ring which fits the lifestyle. It depends on how active you are throughout the day and such that it doesn't disrupt the look of the engagement ring.
Qualities – Looking for an engagement ring that will look unusual? First decide which aspect of it you want it to be unusual. Do you want a different stone? An unusual setting? Or an overall unique style? Then decide whether the change is going to fit into the lifestyle of the brides-to-be. Gold engagement rings or diamond engagement rings are most popular engagement rings as they last quite long. Durability factor is quite high. The mantra should be that the engagement ring should be chosen with lots of love and care.
Designer Rings? – There are people who want designer engagement rings like Harry Winston or Tiffany's. But first decide on your budget. You can also opt for a vintage-style or antique-style engagement ring. This will give a classic look – also which will last long.
Types of Engagement Rings
Blue Diamond
Diamond
Emerald
Gemstone
Gold
White Gold
Platinum
Unique
CZ (Cubic Zirconia)
Cheap
World's most famous engagement rings
Jennifer Lopez's Engagement Ring – Can you forget Bennifer? Ben Affleck proposed Jennifer with a 6.5 carat pink diamond engagement ring exclusively from Harry Winston. The cost of the ring stood at $1.2 million!
Catherine Zeta Jones' Engagement Ring – It was an antique 10 carat marquise diamond ring, costed $2 million. The marriage still going strong – courtesy the engagement ring?
Jessica Simpson's Engagement Ring – though the marriage wasn't for long, yet the engagement ring surely rings a bell. The 4 carat diamond ring with a pear-shaped diamond at the middle was accompanied by two smaller diamonds on a platinum band.
Princess Diana'a Engagement Ring – Princess Diana chose her own engagement ring – an 18 carat blue oval sapphire engagement ring bearing 14 diamonds.
Grace Kelly's Engagement Ring – Prince Rainier of Monaco gave an engagement ring which was a simple 12 carat emerald cut diamond. Is it that simple?