TDior Jewelry items have an increase in popularity for the outstanding design. These elegant jewelries are the first choice of every fashionable woman. Each item can add elegance to your look. The famous Dior Company launched the jewelry section to deliver some unique jewelry to the society. With other items it has also gained immense popularity in its jewelry collections.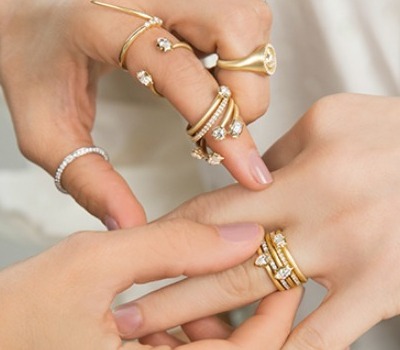 Dior Jewelry and its founder
Dior jewelry is one of the most important sections of the company Dior. Christian Dior established this company in the year 1946. At that time it was only clothing company. Within a few years the brand gained immense popularity. High end society of France highly appreciated the designer clothes of this brand. Gradually it opened its stores at several places all over the world. Today it is one of the leading fashion brands in the world. 48Dior Jewelries came into the global market much later. In the 50s the brand launched many other accessories including scarves, gloves, handbags and jewelries. Amongst all the jewelries of the company were appreciated most.
Main features of Dior Jewelries
The main features of Dior jewelries are their elegance and glamour. Dior's main customers belong to the high end society. They never mind paying high for their desirables. Dior knows its customers choices and make jewelries according to their desires. Precious gems embedded jewelries of this brand have a worldwide popularity. These accessories can easily be worn in any gorgeous party. Brides also can look elegant with these precious jewelries.
Dior Jewelry collections
Some of the exclusiv componentse of Dior jewelry collections are as follows:
Oui

Charms de Dior

Happy Birth Dior

Milly-la-Foret

Diorette

Coffret de Victoire

Mili Carnivora
The collection of Dior jewelry is decked with various stylish bracelets, necklaces, earrings, pendants and rings. The gold bracelets with nylon chains are very popular. These items can easily be mixed and matched up with any casual wear. The diamond necklaces of this company are popular among the young sophisticated ladies. These items come both in white and yellow gold. A capacious collection of earrings have enriched its jewelry collection. Let's peep into the Dior jewelry categories:
Broaches

Cufflinks

Necklaces

Watches

Charms
Availability of Dior Jewelry
Dior jewelry boutiques are available almost all the major cities all across the world. It has also got several online boutiques. Thus you don't have any Dior boutique at your locality then you can also go for online shopping.