Diamonds are the best friend of women. It is a kind of jewelry that every woman adores. Like antique jewelry, diamond is timeless and classic. It is a kind of jewelry that would never go out of fashion. It is something that will remain forever. Thus, no doubt diamond remains the best gift item to celebrate the bondage between two people. At present you can find different types of diamonds jewelry to fit into your budget just perfectly. The best part is the brand that offers you these diamond is reputable and offers you the best in your limited budget.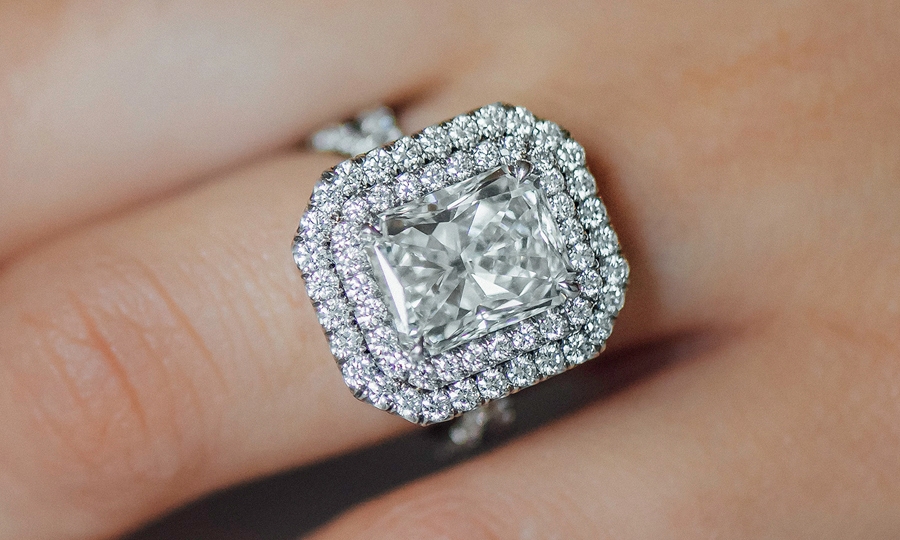 Tips to consider before buying diamond jewelry
Diamond jewelry is available is exclusive diamond jewelry shops and renowned jewelry boutique. But there are few tips that you need to consider before buying diamond jewelry. Diamonds are expensive and you must know for what you are paying. Here are few tips that will help you in buying diamond jewelry.
Quality:
Make sure that you are buying good quality diamonds. Know the history of diamond, its shape and last but not the least the carat of diamonds you are buying. The shape of the diamond is quite important as it is one of the factor that determines the price of diamond. ask the seller about the diamond, its source and know about it. Never compromise with the quality of diamond. The market is flooded with fake diamond products. Thus, it is important to ensure that you are buying quality diamond and not fake ones.
Research:
This tip will help you in selecting the right diamond jewelry. Diamond jewelry comes in different types and designs like earrings, pendants, lockets etc. In research part you can also include knowing about different diamond stores and jewelery shops. You can ask them the kind of diamond jewelry they have and their prices. There are stores that offer special discount during wedding seasons, Valentine day's etc. Look for those offer and you might get your diamond jewelry on your preferred design and style.
Know the trends:
Though diamond jewelry are timeless, jewelery makers and designers love to showcase their creativity by experimenting with diamond jewelry. From large pieces of jewelry to small ones the designs are sure to going to catch your fancy. If you are thinking of buying a diamond jewelry for the most special person of your life, opt foe designer diamond jewelry. It might become a collector's item.
Caring for your diamond jewelry
Diamond is known for its shine and radiance. Thus, while talking about caring for diamond jewelry one must concentrate on maintaining the shine and brilliance of diamond. Thus, while cleaning your diamond jewelry make sure you use cleaning brush that soft bristles. Rough brush might give scratch to your diamond jewelry. Though diamond is hard and sturdy that never suffers from any damages, but why take risks? If you are not sure about cleaning process of diamond jewelry take the help of professional jewelry cleaner, who will charge you a small fee in exchange. There are high tech diamond jewelry cleaners available in market. They will cost you a more, but will keep your diamond jewelry shining for ever