Cumin oil is used extensively for treating various digestive and nerve conditions. Black cumin oil, especially is very effective in fortifying the natural defenses of the body. According to ancient medicinal science, the main cause of most ailments is an imbalance in the body system. The oil is said to have a balancing effect that acts as cure for your ailments.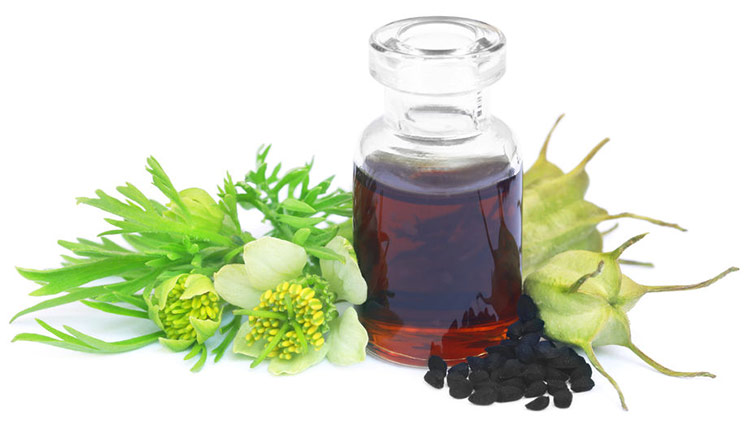 About cumin oil
Cumin oil has been in use for a long time, the bible too mentions the use of this oil for curing digestive disorders. It was used as a cure for headaches by Egyptians. Cumin seed is an important ingredient for many Indian and Mexican dishes. Oil is extracted, using steam distillation process from the ripe seeds of the Cuminum cyminum herb. This native of the Mediterranean blooms pink and white flowers, small oblong seeds. The plant is about 50 cm tall.
Uses of cumin oil
Cumin oil has a soothing effect on nerves, and is very useful in healing many nerve conditions. The oil is also effective in curing headaches and migraines.

The oil works wonders for chronic aches and other muscular pains.

Colic, flatulence, dyspepsia or indigestion, cumin oil offers a cure for most digestive disorders.

Studies have proved that the oil is also effective in fortifying the natural defense mechanism of the human body.
Tips for using cumin oil
Cumin oil is characterized by a strong smell, so it should be used only after proper dilution.

It is best to avoid the use of cumin seed oil on sensitive skin.

Exposure to sunlight may prove to be damaging. So it is suggested that you do not step into sunlight, after applying the oil.

Cumin oil should be avoided during pregnancy.

The oil blends well with other essential oils like caraway, angelica and chamomile.