Costume jewelry as the name suggests is a kind of jewelry that can be worn with specific type of costume or any fashionable garment. The concept of costume jewelry came into existence in 1930's with the intention to use it as disposable fashion jewelry. The concept came to serve the masses who was looking for cheap but elegant looking jewelry. The point is this kind of jewelry would remain in fashion for small period of time and can be disposed off easily.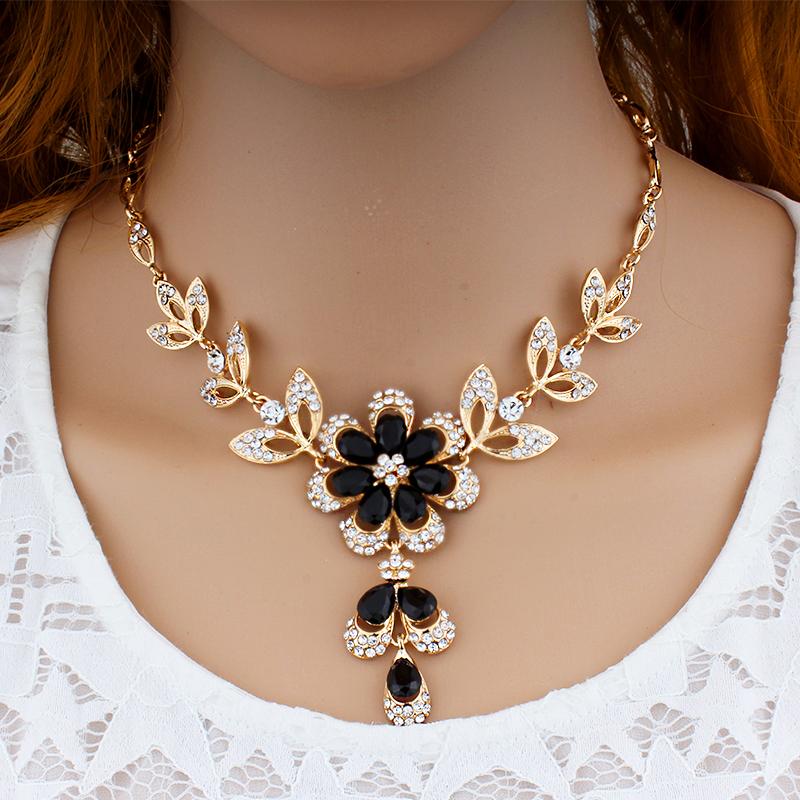 Due to this reason costume jewelry was made with cheap and inexpensive materials like glass, base metals, plastic, synthetic stones etc. It looked like any expensive and rare jewelry, but not with precious or semi precious stones and gems. One of the interesting factors that never allowed costume jewelry to go out of fashion is it can out date itself and can be repurchased only to fit with another fashionable outfit. Thus, if you want to give a creative look to your cloth, go for costume jewelry that fits into your budget perfectly.
Materials used in making costume jewelry
When costume jewelry first arrived in market inexpensive materials were used like lucite or rhinestone. set in different types of base metals like brass, nickel, silver. But due to several economic factors like depression, the manufacturers compromised with the quality of rhinestones to meet up with growing production cost. Thus, the search for different types of cheap, but attractive material began. This is the reason why we can see that today different kinds of materials are used in making attractive and innovative costume jewelry to cater to different needs.
The advancement of technology is another factor that brought revolutionary changes in materials used in making costume jewelry. Today, high end crystals, different types of semi precious stones, cubic shaped diamonds stimulated zirconia etc are used. Sometimes, some good quality costume jewelry are made from semi precious stones. Similarly, changes can be seen in case of metals used for costume jewelry. Gold and silver plated brass, sterling silver or vermile is often used. For cheap costume jewelry gold plating can be found over nickel, pewter and different types of other materials. You can also find pieces of costume jewelry made from wood, leather, acrylic and even plastic.
Evolution of designs in costume jewelry
According to jewelry experts costume jewelry can be divided into three main phases or categories. The deco period of 1920 to 1930, retro period of 1935 to 1950 and lastly the modern period of 1945 to 1960. Both the phases have different characteristic and have contributed in evolution of costume jewelry. In deco period, the costume jewelry received a new life when Coco Chanel introduced her own range of costume jewelry. But the period soon ended as this time period saw the outbreak of second world war and the great economic depression. The retro period saw the popularity of costume jewelry among the mass and artist suffered from great dilemma that with their creativity and the need to serve the masses. The world was celebrating economic recovery and thus the demand for costume jewelry rose. In modern period, traditional designs came back and people preferred more of tailored designs.