Exquisite jewelry designs are referred as women vanity. For long years, women have been showing great interest on chic jewelry collections. Even men also possess great curiosity on numerous fashion jewelries. To meet the interest of people, Chopard jewelry introduces some fabulous range of collections. From necklaces to bracelets, earrings to rings, pendants to bangles, everything is available with this exclusive jewelry brand.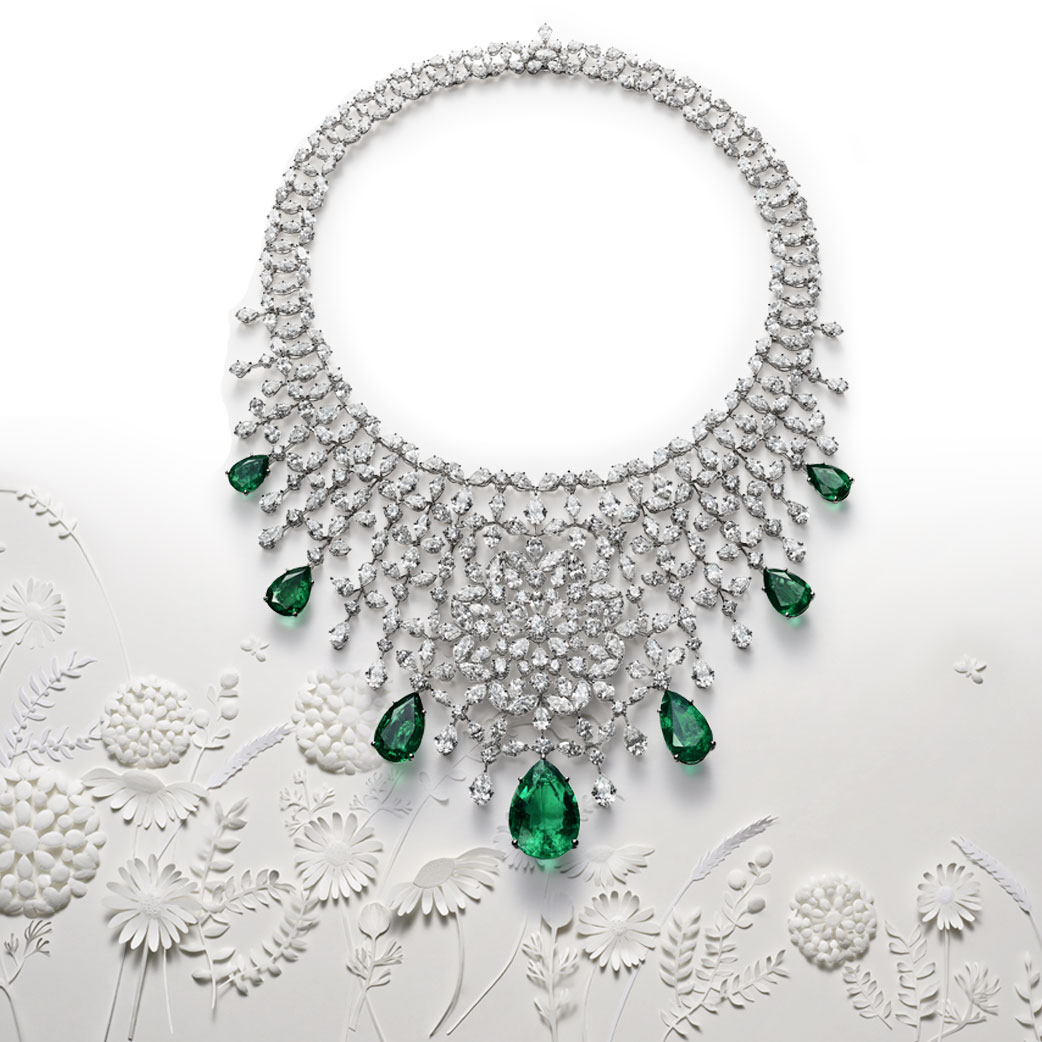 History of Chopard jewelry brand
The timeless creation of Chopard can be collected from many sources. The company started producing jewelry in 1963. At that moment Chopard was bought by the jewelry king Karl Scheufele. They launched their collections, 'Happy Diamonds.' It was introduced during 1976. Gradually, Chopard became a renowned name in designer diamond jewelry. At that time, the designer fashion label offered a series of unique jewelry collections. Their exotic style received great compliment around the globe.
Chopard Jewelry Collection
Chopard Diamond Cross Pendant
Round shape diamonds have been set in yellow gold that weighs 18 carats. To be more specific, it features three brilliant cut white diamonds that weighs 0.17 carats and 56 round brilliant cut white diamonds that weighs 0.21 carats. It has been finely polished and is elegant in design.
Chopard Diamond Heart Pendant
Round diamonds have been beautifully set in white gold. 30 brilliant cut diamonds that weighs 0.15 carats have been used to make this heart pendant.
Chopard Diamond Bracelet
42 round diamonds that weighs 0.92 carats have been set perfectly on white gold. It also features trademarks floating diamonds of Chopard that have been set on diamond heart links. It is indeed a unique peace.
Chopard Diamond Earrings
This piece of earring belongs to the Happy Spirit Jewelry Collection of Chopard. 114 diamonds have been set perfectly on 18 karats white gold. Out of 114 diamonds, two diamonds weigh 0.20 carats and the other 112 diamonds weigh 1.72 carats.
Chopard Diamond Ring
Designer Diamond Jewelry – Diamonds, which weigh 0.51 carats, have been set in white gold.
Chopard pendant—Diamond Heart Design
This exotic Chopard pendant shares three floating diamonds. All the three are set in an 18 karat heart shaped white gold. The pave accent diamonds offers radiant look to the piece. Grab this heart pendant fun jewelry and make yourself so much exclusive.
Chopard jewelry-Haute Joaillerie diamond choker necklace design
This gorgeous choker necklace from ChoChopard Diamond Cross Pendantpard makes you awesome during any bright occasion. Its sparkling 109 carts of diamond set in platinum adds unique style to the jewelry.
Chopard "Happy Diamonds" jewelry collection heart earrings
The heart shaped 'Happy Diamond' jewelry from Chopard offers floating diamond set. The 18 karat yellow gold perfectly features the heart shaped jewelry. The earring is comprised of 6 diamonds; the entire set is fashionable indeed.
Chopard Happy Darling bracelets
The Chopard 'Happy Darling' bracelet can overwhelm any woman with its eye catching style. It is made of 18 karat rose gold. The floating diamonds with onyx backings improve the quality of the jewelry. Don't miss this beautiful fashion item.
Chopard Chopardissimo Ring with Diamonds in White Gold
The designer jewelry features pave diamonds along with 18 karat white gold. The stylish right-hand ring will surely flatter your personality. 

Apart from these jewelry items, you could check out the other jewelry pieces of Chopard as well.