Jewelry is one of the most important fashion accessory. Different kinds of materials are used in making this fashion accessory. Some of the popular types of jewelry materials include metals, woods, plastic etc. While metal jewelry carries exquisite touch, woods and plastic jewelry helps to carry a funky look. The look of jewelry is greatly affected by material used. In fact, the designs crafted are determined according to the materials used. Among the different kind of jewelry material, beads is loved by 8 to 80.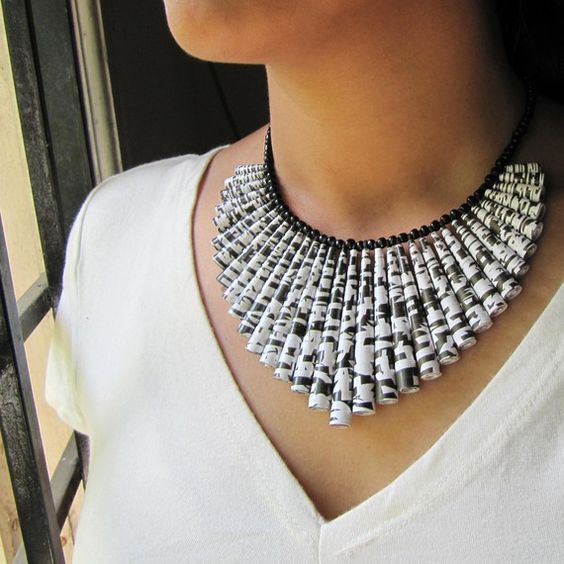 Design ideas for bead jewelry
Working with bead jewelry is fun. If you are interested in art and craft, you can make bead jewelry and turn your hobby into profession. There are different types and shapes of beads are used in making jewelry. From round to square the options are just endless. Most of the bead jewelry look funky. But with your creativity you can make your beaded jewelry a blend of modern and trendy look. There is no end in designs of beaded jewelry. You can mix and match them with different colors and make it look just different.
How to find beads for your jewelry?
Bead jewelries are easily available in market made with different types of beads. If you want to make such jewelry, search for different types of beads. It is not necessary that beads are supposed to be round only. You can collect different materials and then string them to make a perfect piece of jewelry. Thus, here are some wonderful items that you can use as bead. Different sizes of sea shell, buttons etc. can be used in making bead jewelry. You can also search at your local craft store and select different kinds of beads in making jewelry.
Make sure that you select bead according to the designs and not just you liked the shape and design of bead very much. You can combine bead with different types of other materials to make one complete full set. Other than your local store, you can search for beads on Internet. There are many websites that provide you with different types of bead designs. You can also find bead jewelry designs provided in these websites. It is not necessary that bead jewelry is limited to necklace or any kind of neck piece. You can make bracelets from bead jewelry also. In fact, a full fledged set with necklace, earring and bracelet would make a nice design for you collection.
Tools used in making bead jewelry
In making bead jewelry, you need few tools like bead stoppers, wire guardians, bead mat, glue gun and a sharp pair of scissors. Make sure that the quality of these things are good and meet as per industry standards. While working the beads tend to move here and there and end up being scattered allover the floor. Brad stoppers prevent them from falling all over. While wire guardians prevent the wire from getting tangled. Thus, your valuable and expensive wire remains in tact position and is not wasted.