Fashion accessories are an indispensable part of a person's attire. With the evolving trends in the fashion industry, the role of accessories has gained more and more prominence in one's appearance and outlook. Though earlier, the term 'accessory' was mainly associated with women's clothing, towards the end of the last century, accessories have acquired a prominent role in men's fashion too. Accessories are no longer considered as mere add-ons but form an integral part of your dressing. What accessories you choose can also be your own fashion statement. Accessories add to your appearance and complement your overall persona of and reflect your tastes and preferences. So select the right accessories and wear your attitude!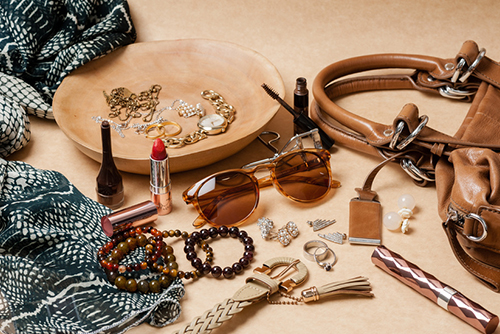 Accessories can be of several kinds:
Hair Accessories

Nail Accessories

Shoes

Jewellery

Watches
You need to remember a few things while selecting your accessories. The accessories that you choose should complement your dressing style. They should be right for the occasion. Choose accessories that coordinate with colors of your outfit. So if you are dressing for a formal occasion, it is best to choose simple yet fashionable accessories to complement your dress. While selecting hair accessories make sure they are comfortable and do not harm your hair. Make sure your hair accessories complement your shoes, your dress and of course your hair color.
Shoes are very important accessories and go a long way to enhance the way you look. So remember that your shoes must not only be stylish, but they must be comfortable for wear too. Your hands form an important part of your appearance. To show off your beautiful hands you can use nail accessories, like extensions or acrylic nails. Select your nail polish carefully. As with the other accessories, the color of your nail polish too needs to be chosen carefully to complement your dress and look. Given the importance of fashion in today's world, the fashion accessory industry is now a highly competitive market, driven by the fast-changing tastes and preferences of its consumers.