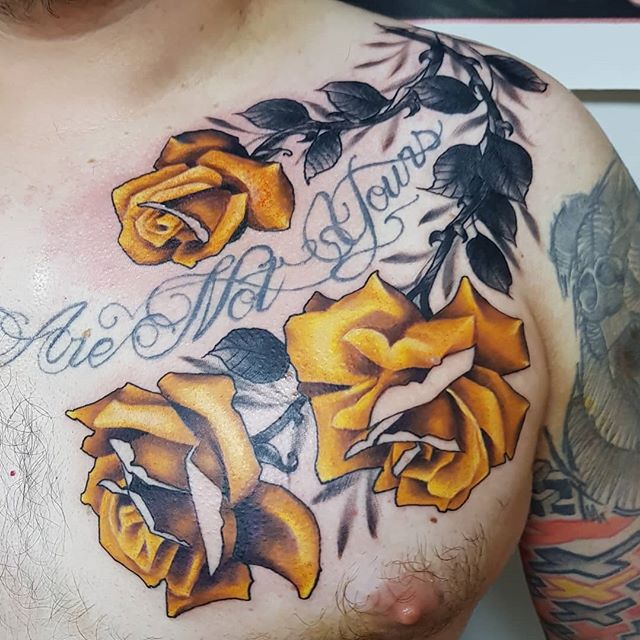 Ellis Arch's tattoos are full of beauty. Soft shading, crisp lines and vivid colours contribute to her own unique spin on the neo-traditional style. Her painted flash is just as striking as her work on skin. She's been tattooing six years and is based at Nemesis Tattoo Studio in Seaham (North East UK), but also guests regularly at Painted Lady Tattoo Parlour in Birmingham. I grabbed time with the talented tattooer this week to fire ten completely random, non-tattoo related questions at her, so you can really get to know the lady behind the art!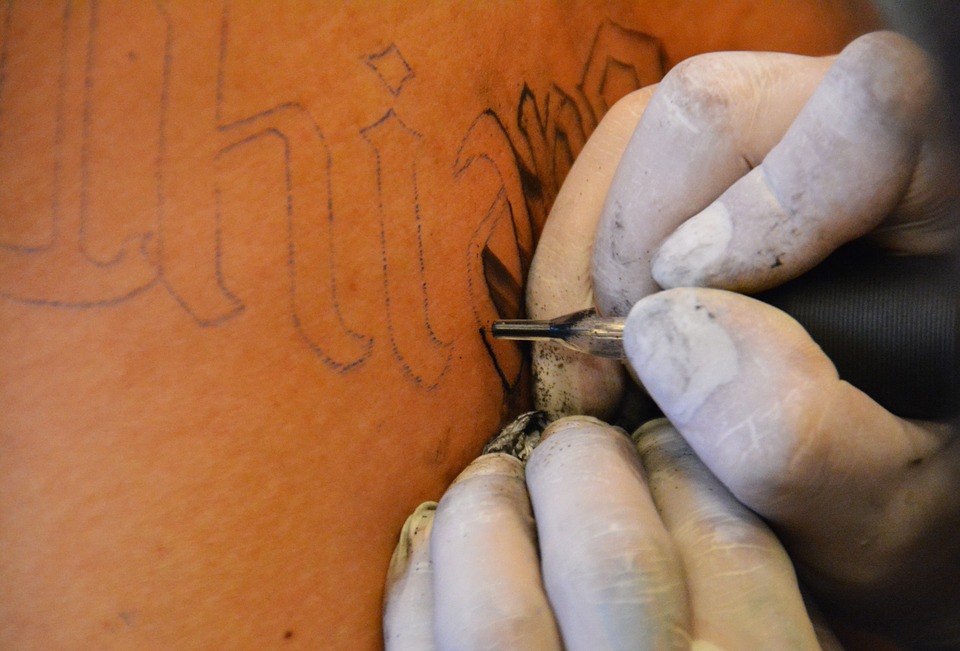 Well I'd like to be an elephant, if they'd accept me! They're so similar to humans on so many levels, they're just beautiful animals.
What is your greatest love?
You can only ever eat ONE food again in your lifetime. What is it?
We've had this question a few times at Nemesis, so I have my answer prepared… it'd have to be potato. It's just the most diverse. You're gonna get sick of the same thing, no matter how good it is, so… yeah, potato.  
What's one thing in your house you couldn't live without?
Art & Fear: Observations on the Perils (and Rewards) of Artmaking, its an incredible book by David Bayles and Ted Orland. I have come back to this book many times when I need reminding of the rollercoaster ride of being creative. I really recommend this to anyone who is creative – whether it is music, writing, tattooing or painting. It's helped me loads and gives my inspiration a kickstart when it needs it. 
Well this all depends which week you ask me! At the minute it's Love on Top by Beyoncé and Kiss by Prince. Both give me a chance to let all my sassy out and ruin my voice when I attempt to sing along. 
Next country you plan to visit.
I'm going to be visiting Australia at Christmas. I'm super excited! There are so many incredible artists coming out of Australia at the moment and I wanna get tattooed by all of them! I'm going to start the booking process this month hopefully, so I can come back with less naked skin. 
I have three chickens! Audrey Henburn, Lanhender and Nando. They make me laugh!
What's the first thing you do when you wake up in the morning?
Snooze! I love those extra naps in a morning, they're the best.
If you weren't tattooing and could do any other job in the world, what would you do?
Well, I think this is cheating, but I'd definitely still be in the industry. Studio owner, shop manager… and I'd love to sell my paintings. I love everything about being a tattooer, so I'd stay as true to that as much as possible. The people are awesome – so fun and creative, they keep me pushing forward so I'd definitely have to still be around this energy. I love meeting new people every day and talking tattoos, Also to see how tattoos grow with their owner – I love when the tattoo has settled into the skin and has become the person. It's just the best place to be, and I wouldn't be anywhere else, even hypothetically. I give this job everything, so its quite difficult to think elsewhere when tattooing is home. 
Describe yourself in one word.
These questions are so tough! I guess it's gotta be 'nerd'. Always have been, always will be!